DEI, as we've known it, is dead.
The workplace is changing.
Is your organization ready?
Over the last few years, our world — and our workplaces — have changed.
Prior to the global pandemic and rising social justice movements, organizations were traditionally "quiet" on matters of diversity, equity, and inclusion or saw them as simply short-term trainings or initiatives. That version of DEI is dead, though.
Post-pandemic, organizations are scrambling to bring today's elevated DEI into their culture and align it with a constantly changing work environment. Organizations like yours must implement DEI as a business core value quickly and effectively — or face the impact of constant turnover, hiring delays, and employee experience complaints.
1 in 5 people are leaving their jobs to seek companies where they are seen, heard, and valued. Is your company one of them?
We know your organization values its people —
and you want to make everyone feel seen, heard, and respected in the workplace.
You also know that DEI is not just an item your organization can check off a list. It has to become the root of your culture and everything you do, from your hiring and operations to growth strategies and branding.
Tayden Impact Partners is here to help you shift your organization from one that lacks a people-focused culture into an organization with DEI embedded at its center.
We're here to make your organization one where people want to stay.
Our Services: Strategy, Culture, and DEI, reimagined
See The Shift® in practice, with our three signature services
A one-day, immersive experience for organizations ready to begin embedding DEI principles into the core of their work and need a clear roadmap to get started.
A one-year extended immersive experience for your entire organization, where you'll co-create and implement culture shifts that lead to better work & relationships.
A four-month foundational experience where you'll learn how to build and launch your initial DEI roadmap and strategy that will help shift your company culture for good.
The Shift® 
We've crafted a DEI roadmap that shifts your organization from one that lacks a people-focused culture… and turns it into an organization with a business culture where people want to stay.
Your organization today…
Lacks DEI principles
Struggles to retain top talent
Lags behinds in the marketplace
Struggles with shifting consumer & employee standards
Your organization during The Shift®
Analyzes where you are, where you want to be, and identifies gaps between the two points
Learns how to Shift® and operationalize your work — and to adapt based on how everyone experiences these changes
Plans to sustain The Shift® through changes that can impact the culture you have worked to create
Your organization in the future…
Holds itself to clear DEI principles and experiences that help everyone feel seen, heard, and respected
Stands apart in the market as a positive, inclusive workspace that attracts top talent
Understands how to adapt DEI policies and practices to reflect the needs of its people
A DEI consulting practice that goes beyond the checklist
It's no longer enough to have a DEI statement on your site.
DEI has to become a core value, one that acts as a guiding principle for every facet of your operations. DEI and culture provide purpose and direction. They set the tone for how everyone interacts — from customers and employees to stakeholders and partners.
Today's organizations must clearly state DEI as a core value, implement it into every facet of their operations, and leverage this value to attract and retain top talent.
Tayden Impact Partners works with organizations like yours to ensure that DEI isn't just a set of principles, programs, or initiatives — but instead core values and practices that lead to…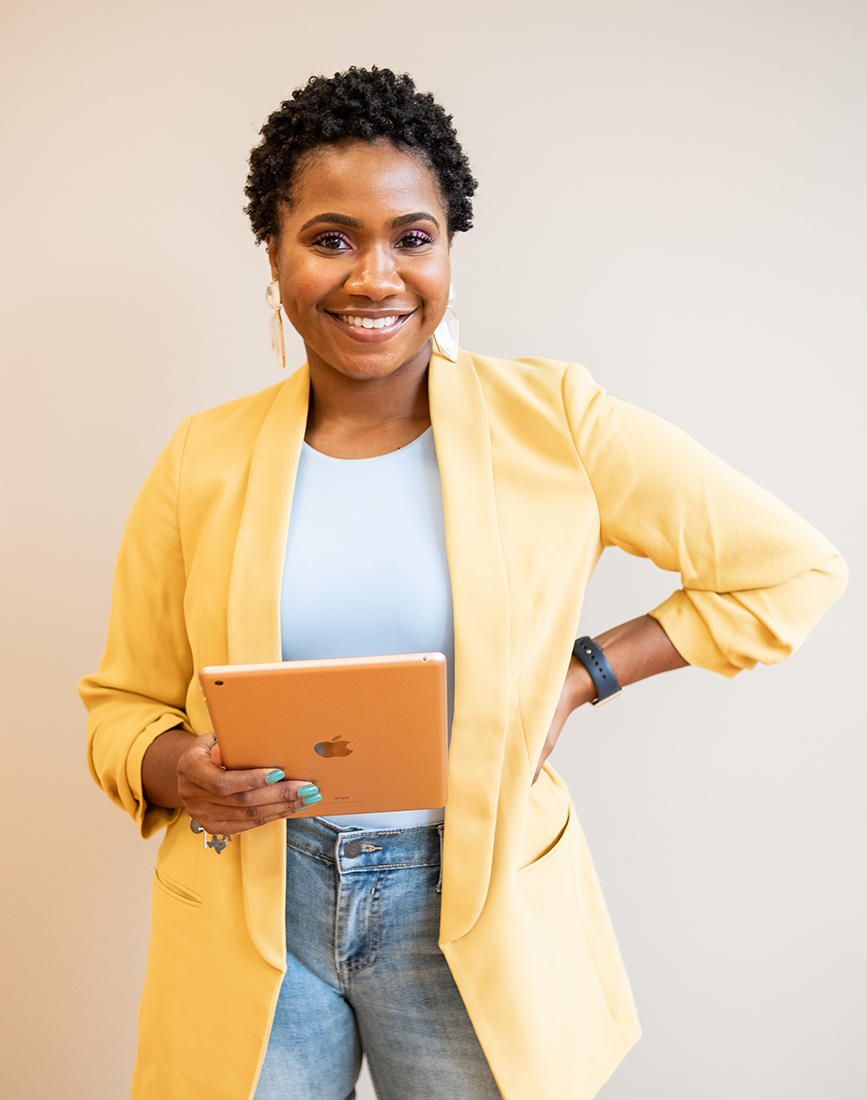 64% of HR practitioners believe focusing on DEI enhances a company's mission, vision, and values.
57% of HR practitioners believe that DEI improves organizational performance.
52%
of HR practitioners believe that DEI initiatives improve compliance.
Better talent acquisition & retention
72% of employees will leave a job for one that's more inclusive.
24% of candidates are looking for more diverse, equitable, and inclusive workplace cultures.
23% of employers shared DEI initiatives during their hiring process.
Greater impact and growth
35% of teams that value and promote inclusivity are more productive.
87% of the time, diverse teams make better decisions.
22%
more likely to be seen as "industry-leading" are companies focused on DEI.




What Our Clients Are Saying
"Our company went through Dynasti Hunt's Equity Accelerator and it gave us such a strong framework to explore how we can build a better business, that's inclusive and equitable. We've
stopped making as many assumptions
, and we're starting to ask more questions before we act. The Accelerator is going to have a lasting impact on our company, culture, and product.
I highly recommend Dynasti's approach and programs, you won't find anyone as caring or tapped into what matters for small businesses who want to build anti-racist equitable organizations." – Nathalie, Access Alley
"Dynasti and her team have a way of helping you bring your own
organizational truth
out through conversations with them, without you even realizing sometimes that is exactly where they are headed. They are thoughtful about getting to know your team and helping you think about
new ways
of approaching D.E.I. work that is authentic to you. We also appreciate the time spent getting to know our team, as many expressed feeling
seen and heard
by Dynasti and her team with each interaction." – Julia